SCIENTIFIC SERVICES COMMITTEE
Indian Pharmaceutical Congress Association
Scientific Information towards Indian Pharmaceutical Congress
News
Submitting Your Paper
Abstract Checklist & Deadline
Session Topics
Abstract Checklist
I have prepared my abstract as outlined in the Call for Papers, "How to Prepare Your Abstract."
This work is an original work.
This work has not been previously submitted for consideration in other conferences.
I will present my abstract as poster during 69th IPC.
I understand that I am granting license to IPC to publish the abstract in the Final Abstract Book/CD of 69th IPC.
All authors are encouraged to carefully review the guidelines for abstract submission both in terms of content and format.
Abstract Deadline
Abstracts will be accepted on or before 09th October 2017. Abstracts must be submitted online only. No other form of submission will be accepted.
Session Topics
The scientific services committee has great pleasure in inviting you to submit significant findings of original work for presentation in any of the following scientific sessions during the congress.
1) Pharmaceutical Technology
A) Oral Sustained /Controlled Release Systems
B) Mucosal Systems
C) Transdermal and Topical Systems
D) Ophthalmic Systems
E) Targeted Drug Delivery Systems
F) Protein and Peptide Delivery Systems
G) Particulate Systems
H) Pulmonary Drug Delivery Systems
I) Colloidal Drug Delivery Systems
J) Any other

2) Medicinal Chemistry
A) Quantitative Structural Activity Relationship
B) Combinatorial and Parallel Synthesis
C) Green Chemistry
D) Computer Aided Drug Design
E) Synthesis and Biological Evaluation
F) Any other

3) Pharmacognosy, Indigenous Drugs, Herbal formulations and Phytochemistry
A) Extraction, Identification and Evaluation
B) Development and Evaluation of Formulation
C) Standardization of Herbal Drugs and Products
D) Tissue Culture
E) Any other

4) Pharmacology and Toxicology, Clinical Research & Pharmacovigilance
A) Anti-inflammatory Activity
B) Anti-diabetic Activity
C) Neurological Activity
D) Cardiovascular Activity
E) Immunomodulatory Activity
F) Antimicrobial Activity
G) Any other

5) Biopharmaceutics, Pharmacokinetics and Drug Metabolism
A) Bioanalytical Study
B) Bioavailability and Bioequivalence Study
C) Drug Metabolism Study
D) Drug Transport Study
E) Any other

6) Pharmaceutical Analysis and Quality Assurance
A) HPLC Method Development and Validation
B) UV Spectrophotometric Method
C) HPTLC Method Development
D) Any other

7) Biotechnology and Biotherapeutics
8) Hospital, Community and Clinical Pharmacy
9) Pharmaceutical Education and Professional Pharmacy
10) Drug Regulatory Affairs
11) Pharmaceutical Management
12) Pharmacoeconomics and Pharmacoepidemiology
Online Submission Dates
| | | |
| --- | --- | --- |
| Start Date | : | 20-08-2017 |
| Last Date | : | 10-11-2017 |
Announcement of Acceptance
15 November 2017
Conference Host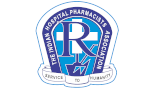 Association of Pharmaceutical Teachers of India (APTI)
| Venue
Chitkara University, Rajpura, Punjab
| Event Website
www.69ipc.com