SCIENTIFIC SERVICES COMMITTEE
Indian Pharmaceutical Congress Association
Scientific Information towards Indian Pharmaceutical Congress
News
Poster Specification
The area provided for poster presentation will not be more than 0.95 meter (95 cm) wide by 1.2 meter height (120cm).
The title of the poster should cover the full width of the poster. The title should be brief, informative and written in bold letters. The names of authors address/es should be written below the title in small letters. The name of the presenting author should be underlined.
The sizes of the letter should be such that a viewer can read it from 2 meter distance. The message should be clear, understandable and self explanatory.
Online Submission Dates
| | | |
| --- | --- | --- |
| Start Date | : | 20-08-2017 |
| Last Date | : | 10-11-2018 |
Announcement of Acceptance
16 November 2018
Conference Host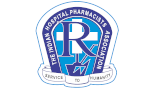 Association of Pharmaceutical Teachers of India (APTI)
| Venue
Chitkara University, Rajpura, Punjab
| Event Website
www.69ipc.com