SCIENTIFIC SERVICES COMMITTEE
Indian Pharmaceutical Congress Association
Scientific Information towards Indian Pharmaceutical Congress
News
Before You Submit Your Paper
Eligibility
Abstract Permission
Review Procedure
Reviewer
Placement of Abstract
Author Notification
Eligibility
Presentation of the scientific paper is restricted to author who has registered for attending 69th IPC, Chandigarh and should be an active member of IPA/ IHPA/ APTI/ IPGA/ AIDCOC.
The presenting author should be final year student of Bachelor of Pharmacy, 4th year student of Pharm. D. (Regular), students of Pharm.D. (PB), & M. Pharmacy or having above/ equivalent qualification to Bachelor of Pharmacy.
Scientific Services Committee will not entertain any application either for registration for 69th IPC, Chandigarh, India or for membership of any organization. For registration details see the respective website.
Abstract Permission
Submission Permission - The Indian pharmaceutical congress does not assume any liability or responsibility for publication of any submitted abstracts.
Originality of scientific Work - The presenting authors are requested to submit the work only if
a) It has not been presented earlier.
b) The total work or any part thereof has not been published in any form in any journal.
c) They should withdraw the paper if it is published between the time of submission and the presentation at the congress.
Agreement to Present - Presenting author of abstract must agree to present the accepted poster at 69th Indian Pharmaceutical Congress to be held at Chandigarh.
Review Procedure
All abstract contributions to the Indian Pharmaceutical Congress will require to go through a rigorous review procedure to maintain the highest scientific quality of the symposium. Submitted abstract and summary must meet the following minimum requirements:
Significant and original contribution.
Abstract submitted by the deadline.
Written in clear English.
Few syntax/spelling mistakes.
Sufficient data presented, adequately analyzed and discussed with appropriate conclusions supported by the data.
Meets format guidelines.
Contains data (tables, figure, image, or specific numbers in text) to support the data.
Reviewer
We are working on this page, Please revisit this site for continued updates.
Placement of Abstract
All papers submitted shall undergo a rigorous scrutiny, by the abstract review committee and the accepted papers only will be permitted to present as a poster presentation in the 69th IPC, Chandigarh.
The best paper from each section after scrutiny will selected and allowed for oral presentation.
Selected Posters will be allowed to present as an e-poster.
The final placement decision will be made by the IPC Scientific Service Committee/Scientific Convener. The acceptance decision by the Scientific Convener will be final and binding.
Author Notification
Submission confirmation will be sent via email to the author designated as the corresponding author. We strongly recommend that the presenter also be the corresponding author.
Presenting authors will be notified through their email about the acceptance of their paper for presentation in the 69th IPC, Chandigarh and the same will be displayed by 20th October 2017 on the website.
Only accepted papers for presentation will be intimated through their email ids.The acceptance decision by the Scientific Convener will be final and binding.
Please direct questions or inquiries regarding the abstract submission to ipcssc.abs@gmail.com
Online Submission Dates
| | | |
| --- | --- | --- |
| Start Date | : | 20-08-2017 |
| Last Date | : | 10-11-2018 |
Announcement of Acceptance
16 November 2018
Conference Host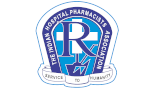 Association of Pharmaceutical Teachers of India (APTI)
| Venue
Chitkara University, Rajpura, Punjab
| Event Website
www.69ipc.com